BULK BUYS & TAX FREE TYENDINAGA WEED
First Nations Dispensary
Located on Tyendinaga

Mohawk Territory.
The only Tyendinaga weed shop & dispensary in Canada offering strain-specific
Hash, Rockets, Moon Rocks, & RSO.
Featured Products At Our Tyendinaga Weed Shop
My-Grasshopper Tyendinaga weed shop is driven by the needs of our clients & the lowest priced cannabis products,
from any Tyendinaga weed store such as RSO, which has provided affordable treatment for so many!
Simply our best Tyendinaga mohawk territory weed!
Why My-Grasshopper Tyendinaga Weed Shop?
At My-Grasshopper weed dispensary we've taken considerable time in selecting only the best farms and craft makers as our suppliers.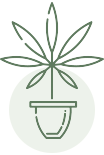 Best Herbs
My-Grasshopper is perhaps the only true farm-to-table dispensary in Canada that sells Tyendinaga mohawk territory weed!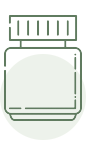 Our Products
We believe in product transparency & knowing the farm where your cannabis products grow is very important to us.
Home Delivery

Order now and get fast weed delivery to your door in Tyendinaga Mohawk territory or anywhere in Canada.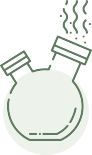 Accessories
Wide selection of bongs & other cannabis accessories is coming soon.
Featured Categories
Our clients at our Tyendinaga weed shop & dispensary have chosen these categories by clicking on them the most,
and yes we agree these cannabis derivatives are the very best Tyendinaga mohawk territory weed products.

Our Tyendinaga Weed Shop
At My-Grasshopper dispensary our mission is to provide exceptional service and respect to the valued customers of our Tyendinaga weed shop.
We believe it is important to know where your cannabis products come from and how it's made so that we can build trust between clients and our weed store in Tyendinaga.
The unique services at our dispensary will change the way cannabis is purchased through our farm-to-market system.
What People Say
My-Grasshopper receives steady feedback containing so much gratitude and we're so pleased to share their kind words.
Here's what some people say about our highly potent, homegrown, Tyendinaga mohawk territory weed!
Discount Program
At My-Grasshopper weed dispensary & pot shop, we understand the use of cannabis spans many walks of life and in recognition, we wish to support our public sector workers and retirees with the following discount program.  
Discounts For Cancer
Patients Program
Cancer statistics state 1 out of 2 people will be affected by cancer. I welcome everyone to research Rick Simpson and learn how cannabis has helped people survive.
At My-Grasshopper we are pleased to pass the savings on from our partners at Sucker Creek Cannabis Producers who supply high-level tetrahydrocannabinol (THC). Truly the lowest RSO price is found here!
Get The Best Tyendinaga Weed Here!
From craft growers come craft products, At My-Grasshopper Tyendinaga weed shop. The specialty products only found here sets us apart from other dispensaries and online retailers. You'll find throughout our site a wide selection of dropdown menus with options. From these, we can tailor-make you products not available anywhere else.

The Farm
Sucker Creek Cannabis Producers sits on the north slope of Sucker Creek on Tyendinaga First Nation. 
A medium size cultivator of Tyendinaga mohawk territory weed such as premium grade Indica, Sativa, and combinations. SCCP is recognized by its clients for its gold level Sun Grown and Indoor AAA and quad level Flower.
For those who wish to buy local, this Ontario craft pays particular attention to water quality, nutrients, and robust schedule of care throughout the plant's growth cycle.